Wildplum Artist Page
Wildplum is proud to be associated with these ultra fine musicians. For more information about an artist, please click on the artist's name.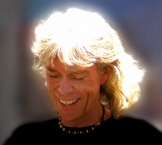 Jim Ocean Poetic and courageous, Jim's songs are intelligent, sometimes witty, sometimes serious, always deeply moving. Like a classic movie, his music remains relevant, fresh and worthy of listening to over and over.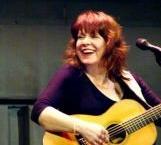 Caren Armstrong The petite redhead has been hailed as "a living testament to the art of Self-Expression". Caren's songs transcend the self-revelatory and speak universally to the human condition in all of its humor and outrage. They are, as Grammy winner Steve Seskin put it: "Songs about real life performed with passion and precision."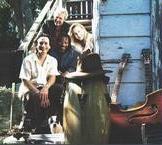 Palm Wine Boys Acoustic folk, and west African palm wine music come together to make up the mellow rhythmic sound of the Palm Wine Boys. With their intertwining guitars, simple catchy rhythms, and harmonizing voices, this group brings the audience something to sit back and enjoy while letting their feet tap on the floor.
Celtic Elvis According to Dirty Linen, "Celtic Elvis uses folk 'n roll arrangements, tight four-part harmonies, hilarious theatrical antics, and meanly accurate satire to skewer modern life." Dr. Demento says Kill a Tree for Christ, their inconvenient Christmas carol, is "Sure to be a Christmas classic for many years to come."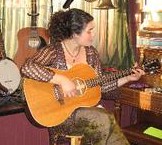 Jen Spool With a beautiful voice and haunting melodies, Jen Spool takes us to a place that transcends time. There is an aura of peace and harmony about both her and the music she creates.